Bachelor Ben Flajnik was allegedly caught kissing a girl not named Courtney Robertson or Lindzi Cox recently. You can see the photo of the kiss at Radar Online.
We think. That could be her name, but that'd be an major coincidence.
The finale of The Bachelor will air March 12 (see The Bachelor spoilers we've compiled for clues at how that turns out), but Ben and his fiancee are reportedly on the rocks already. There have even been rumors that it's over.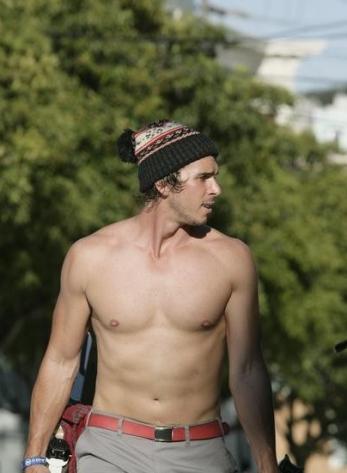 The alleged photo, taken on February 18, shows Ben clearly kissing a woman ... and not in the way one kisses a friend or one's sister. At least we think not.
Ben and the brunette spent the evening walking his dog and made out in the cool San Francisco night. The two of them were all over each other, PDA style.
Supposedly. Radar is not exactly reliable, though Ben has said that being The Bachelor was the worst experience ever, and watching this season has to hurt.
Tonight, Courtney makes a surprise appearance on The Women Tell All special, during which she apparently acted annoyed and not very into Ben either.
We'll find out for sure in a matter of hours. In the meantime, who do you think Ben should choose on the finale one week from tonight, Lindzi or Courtney?
best things to do in nyc byob chicago skirvin hotel oklahoma city